Black Mountain (Czarna Góra) is one of the most characteristic summits in the neighbourhood of Szklarska Poręba. On the summit there is a rock formation called Dzwonnica (Bell Tower). From the rocks you can see Jizera Mountains from Wysoki Kamień (High Stone) to Stóg Izerski (Jizera Stack) and Jizera Foreland. Among the trees you can also notice the western part of Karkonosze Mountains (Giant Mountains): Śnieżne Kotły (Snowy Pits, Snowy Cirque) and Szrenica.
The rocks are a part of yellow tourist trail halfway between High Stone (Wysoki Kamień) and Death Bend (Zakręt Śmierci). There is no entrance, steps or anything alike but if you want to you can climb. On the top of the rocks there is a sightseeing spot situated.
Black Mountain is a free of charge attraction which you are unable to reach by car. The route, however, is interesting and easy (yellow trail, approximately 20 minutes) and leads from the car park by the Death Bend. During the holidays and weekends you need to remember about the car park fees, at other times car park is free.
[mappress mapid="11″]
Rock formation Bell Tower (Dzwonnica):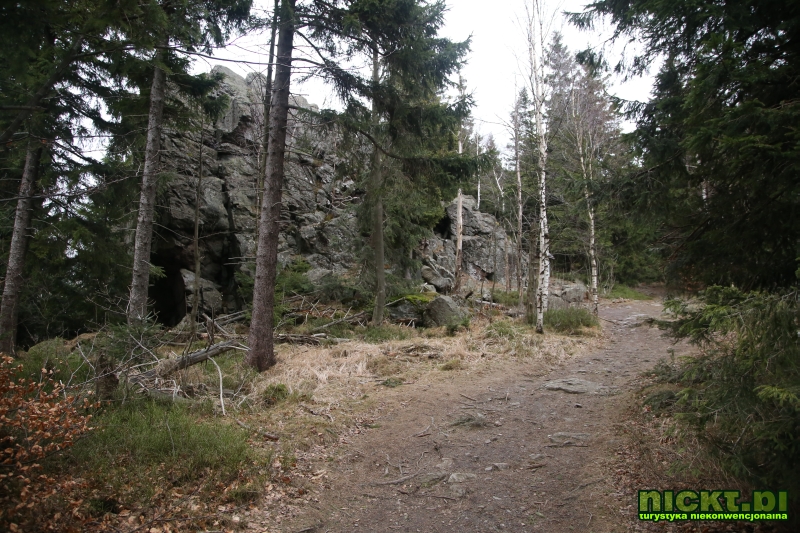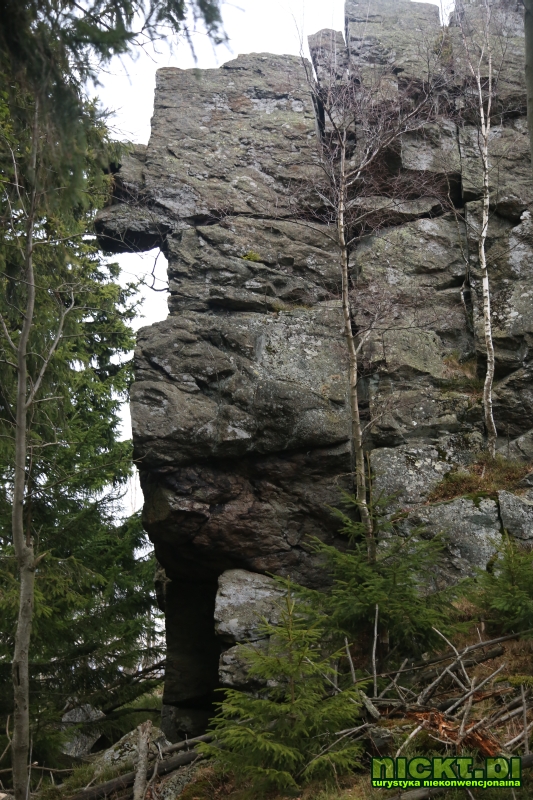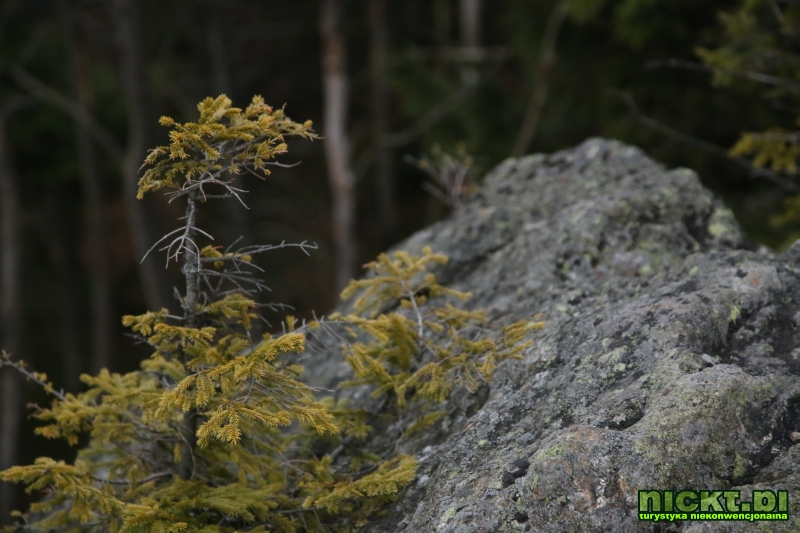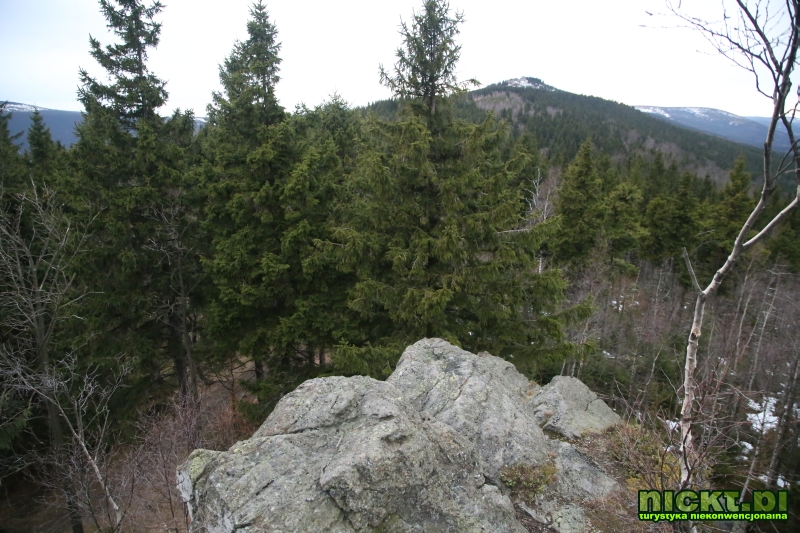 Wysoki Kamień (High Stone) (1058 m) altogether with the building of a mountain hostel also called Wysoki Kamień.
Stright line distance: 1.9 km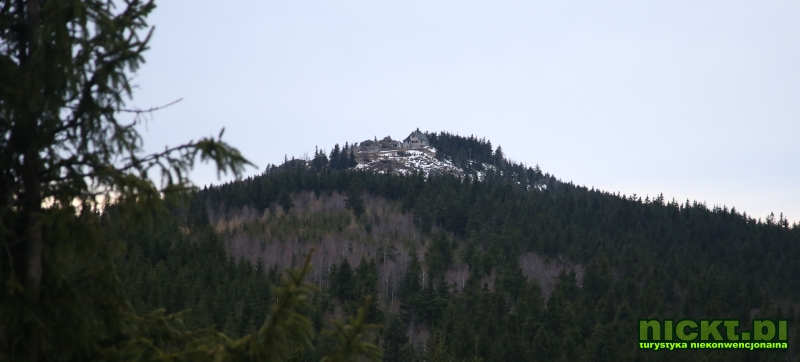 A view of Karkonosze Mountains, with Szrenica on the right: